Welcome to our Website
We are all conscious of the effect that man is having on the planet and conscious also of the spiraling cost of energy.
We can solve all that by harnessing the power of the Sun to fuel our energy needs. There is plenty of sunlight.
And you have the space, in unused fields, endless rooftops and vacant plots.
Solar power produces no emissions and no greenhouse gasses. We can also store the energy in batteries.
It is estimated that by 2030 Solar Photovoltaic modules could supply 13% of global electricity
So lets make a start with.....Saving Money, Saving Energy & Saving the Planet

If you are looking at a 360 degree solar energy solution, then you are at the right place. From basic and detailed engineering to inspection, erection and commissioning, we are a total solutions provider for all your energy needs. Our in house team of experts will assist in preparing Feasibility Reports, and Plant and equipment layouts. Our team of engineers will carry out a total project management and erection, including commissioning and inspection of the entire project.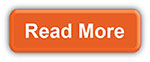 WHAT WE OFFER
| | | | |
| --- | --- | --- | --- |
| | | | |
| ENERGY SAVINGS | PROJECT UPDATES | 24 X 7 SUPPORT | TRANSMISSION PLANS |

Contact us today for a FREE energy audit and site analysis. Let our company bring the power of the SUN to you.